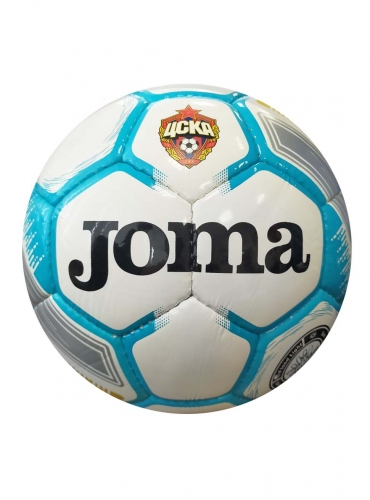 If you like the product share it with your friends on social media
Отправить по электронной почте
Отправить другу на электронную почту
Joma Egeo Soccer Ball with a PFC CSKA logo, size 5
Artnumber: 400522.216-1
Not chosen

Сумка-шоппер 40*45 ЦВБП - 450.00 руб.

PFC CSKA paper gift bag (42x32x15 cm) - 150.00 руб.

Пакет бумажный ПФК ЦСКА (крафт) - 20.00 руб.

Сумка-шоппер 35*40 ПФК ЦСКА - 450.00 руб.
Joma Egeo Soccer Ball is suitable for all types of natural and artificial surfaces, including soil, artificial grass, and natural grass. It fits great for both professional players and beginners. The ball's size and weight meet the world's standard. The greatest advantage of the Joma Egeo soccer ball is its wear-resistant surface, which ensures a prolonged service life no matter where you use it.
Страна: Пакистан
Состав материала: 100% полиуретан
Guarantee and refund
Guarantee and refund
Guarantee and refund