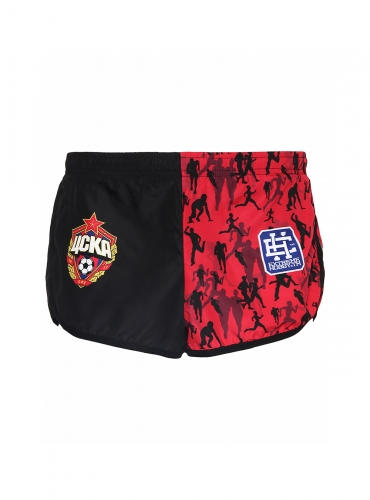 If you like the product share it with your friends on social media
Отправить по электронной почте
Отправить другу на электронную почту
Shorts man's running PFK CSKA
Artnumber: 06030909
Not chosen

CVBP paper gift bag (26x22x10 cm) - 100.00 руб.

CSKA logo gift-wrap - 200.00 руб.

Paper bag PFC CSKA (kraft) - 25.00 руб.

Shopping bag 35*40 PFC CSKA - 450.00 руб.

Shopping bag 40*45 CVBP - 450.00 руб.
PFC CSKA running shorts are made of high quality materials, durable and functional. The soft material allows the skin to "breathe". During running, special polyester fibers remove moisture and regulate optimal body temperature. Waist on an elastic band does not leave marks, does not rub during intense training. A small zipper pocket adds functionality, while jogging they will be an excellent storage for keys, payment cards or other small accessories.
Тип одежды: Шорты с логотипом ФК
Страна: Польша
Состав материала: 100% полиэстер
Стиль одежды: Спортивный
Сезон: Всесезон
Guarantee and refund
Guarantee and refund
Guarantee and refund