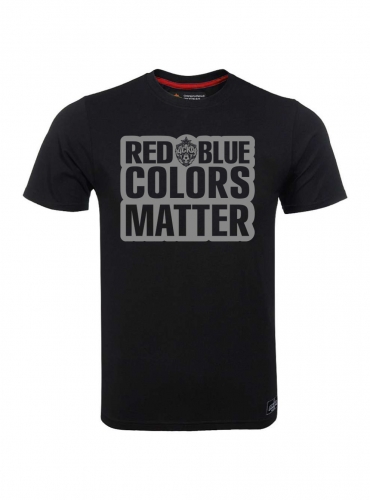 If you like the product share it with your friends on social media
Отправить по электронной почте
Отправить другу на электронную почту
Black Men T-Shirt "Red-Blue colors matter"
Artnumber: 02111009
Not chosen

Paper bag PFC CSKA (kraft) - 25.00 руб.

Shopping bag 40*45 CVBP - 450.00 руб.

CSKA logo gift-wrap - 200.00 руб.
"«Red-Blue — colors matter». Ambiguous lettering for a black and gray T-shirt, isn't it?¶Get this stylish T-shirt with the logo of your favorite club. It is the perfect option for creative and active people who are willing to express their deep sympathy to PFC CSKA Moscow.¶"
Страна: Россия
Состав материала: 95% хлопок, 5% лайкра
Guarantee and refund
Guarantee and refund
Guarantee and refund