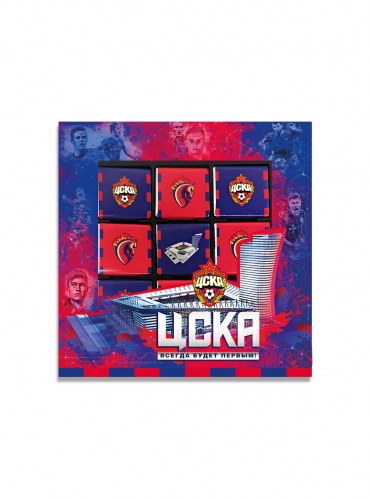 If you like the product share it with your friends on social media
Отправить по электронной почте
Отправить другу на электронную почту
Chocolate Set "CSKA Will Always be the First"
Artnumber: 60072010
This sweet gift is perfect for the fans of the Red-blues! It does not matter to whom you are going to give it. Both macho men and fragile women love chocolate! The unique wrapping of this set and the tasty chocolate itself will put a smile on the face of your friend, dad, or significant other.
Страна: Россия
Состав материала: Темный шоколад. Состав: какао тертое, сахар, масло какао, эмульгатор соевый лецитин, Е476, ароматизатор ванилин идентичный натуральному. Может содержать следы молока.
Guarantee and refund
Guarantee and refund
Guarantee and refund