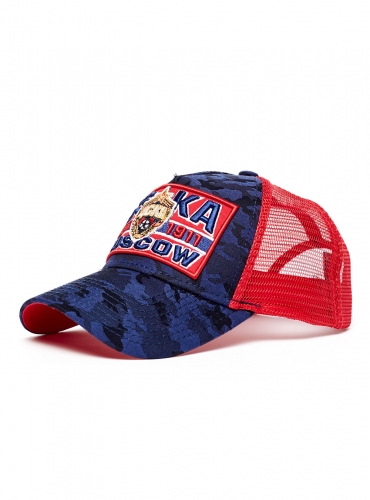 If you like the product share it with your friends on social media
Отправить по электронной почте
Отправить другу на электронную почту
Summery baseball cap (10459) clr blue, red
Artnumber: 10459
Not chosen

CVBP paper gift bag (26x22x10 cm) - 100.00 руб.

Paper bag PFC CSKA (kraft) - 25.00 руб.

Shopping bag 35*40 PFC CSKA - 450.00 руб.

Shopping bag 40*45 CVBP - 450.00 руб.

PFC CSKA paper gift bag (42x32x15 cm) - 150.00 руб.
Summer baseball cap PFC CSKA with mesh and plastic retainer.
Manufacturer: Atributika&Club.
Size: standard adult size (head circumference 55 - 58 cm).
Material: 60% cotton, 40% polyester
Depth: 11 cm
Length of brim: 7 cm
Elements: three-dimensional embroidery of the team logo, Plastic clip.
Country of manufacturer: China.
This baseball cap is a certified product of PFK CSKA, Packed in individual packing, protected with hologram has a unique barcode.
Guarantee and refund
Guarantee and refund
Guarantee and refund