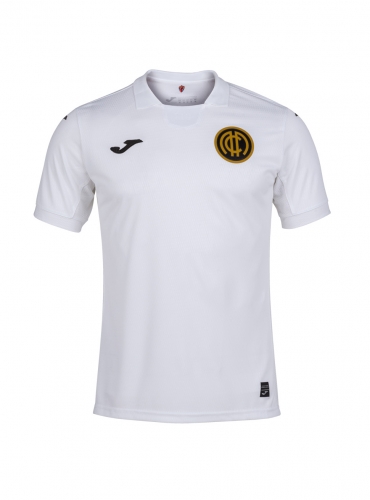 If you like the product share it with your friends on social media
Отправить по электронной почте
Отправить другу на электронную почту
Футболка игровая выездная 2021/2022
Artnumber: BB102434C200
12 characters
at most
Number, up to
2 characters
В наличии:
0
1
2
3
4
5
6
7
8
9
Logos 2500 р.
Select logo
*

Application of sponsors' logos on the game jerseys of PFC CSKA
The away uniform comes in a retro design and is dedicated to the 110th anniversary of the club. It resembles the outfit of players who played for CSKA at the beginning of the last century. Instead of the modern logo, it has the logo of OLLS - the organization that founded the Central Sports Army Club. The collar has embossed "110 years", and there is "1911-2021" print on the back.
The retro kit was manufactured out of recycled materials. This helps to reduce the negative impact to the environment.

Страна: Китай
Состав материала: 100% переработанный полиэстер
Guarantee and refund
Guarantee and refund
Guarantee and refund