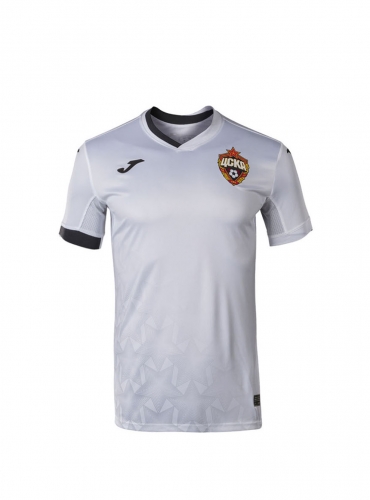 If you like the product share it with your friends on social media
Отправить по электронной почте
Отправить другу на электронную почту
2020/2021 Away Jersey
Artnumber: CSK101021.20-junior
Not chosen

CSKA logo gift-wrap - 200.00 руб.

Paper bag PFC CSKA (kraft) - 25.00 руб.

Shopping bag 35*40 PFC CSKA - 450.00 руб.

Shopping bag 40*45 CVBP - 450.00 руб.

CVBP paper gift bag (26x22x10 cm) - 100.00 руб.
Your version
Name 300 р.
Number 500 р.
12 characters
at most
Number, up to
2 characters
The CSKA away jersey from Joma is made of extra durable white fabric. It has a subtle star-shaped geometric embellishment. Football jerseys are made of polyester of the highest quality. This elastic material is extremely durable and easy to clean. The fabric has excellent breathability due to the DRY MX finish and special fibers. Considering all the above, these next-generation jerseys are capable of providing perfect moisture control for an athlete's skin. This keeps the body dry and comfortable, thereby preventing hypothermia after workouts.
Страна: Китай
Состав материала: 100% полиэстер
Guarantee and refund
Guarantee and refund
Guarantee and refund