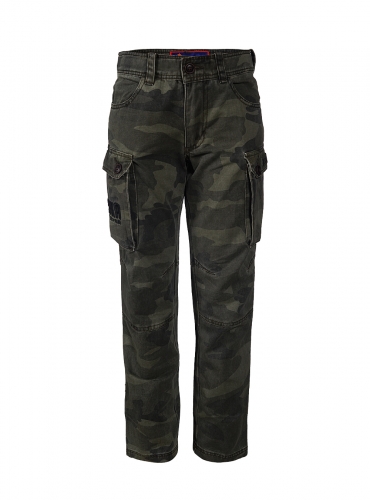 If you like the product share it with your friends on social media
Отправить по электронной почте
Отправить другу на электронную почту
Trousers children's CARGO KAMO
Artnumber: CSK17084
Not chosen

CVBP paper gift bag (26x22x10 cm) - 100.00 руб.

Пакет бумажный ПФК ЦСКА (крафт) - 20.00 руб.

Сумка-шоппер 35*40 ПФК ЦСКА - 450.00 руб.

Сумка-шоппер 40*45 ЦВБП - 450.00 руб.

PFC CSKA paper gift bag (42x32x15 cm) - 150.00 руб.
Children's cargo pants with a straight cut have two capacious side pockets, mortise pockets at the front and two sewn pockets at the back. Trousers are made of the highest quality cotton and, with proper care, will not lose their original appearance for many years. A distinctive feature of such trousers is a large number of large pockets that can be sewn on any place.
Тип одежды: Брюки
Пол: Унисекс
Возраст: Детская
Цвет: зеленый
Страна: Китай
Состав материала: 100% хлопок
Стиль одежды: Повседневный
Сезон: Всесезон
Guarantee and refund
Guarantee and refund
Guarantee and refund