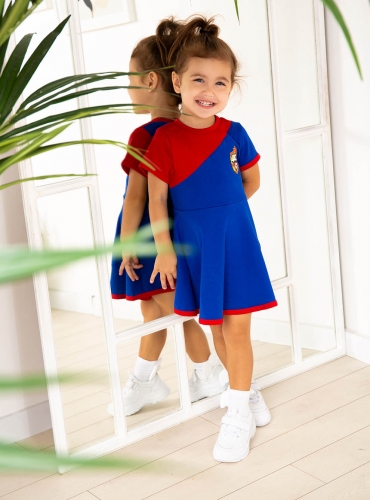 If you like the product share it with your friends on social media
Отправить по электронной почте
Отправить другу на электронную почту
Dress for baby "Emblem"
Artnumber: 22171705
Not chosen

CVBP paper gift bag (26x22x10 cm) - 100.00 руб.

Paper bag PFC CSKA (kraft) - 25.00 руб.

PFC CSKA paper gift bag (42x32x15 cm) - 150.00 руб.
All girls enjoy dressing up. We know for sure that your baby will like this dress since it is very colorful.
It is made of 100% cotton. Laundry rules: wash at 40 degrees, turn inside out before washing. Do not wash together with other types of fabric.

Страна: Россия
Состав материала: 100% хлопок
Guarantee and refund
Guarantee and refund
Guarantee and refund