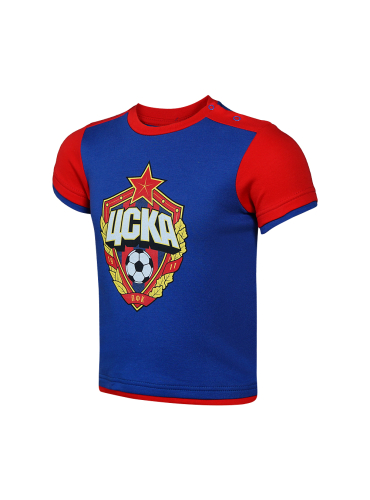 If you like the product share it with your friends on social media
Отправить по электронной почте
Отправить другу на электронную почту
Short Sleeve T-shirt "PFC CSKA LOGO", Color Blue
Artnumber: 14208
Not chosen

Shopping bag 35*40 PFC CSKA - 450.00 руб.

Shopping bag 40*45 CVBP - 450.00 руб.

CVBP paper gift bag (26x22x10 cm) - 100.00 руб.

CSKA logo gift-wrap - 200.00 руб.

Paper bag PFC CSKA (kraft) - 25.00 руб.
This t-shirt for young athletes looks fashionable and festive. With contrasting red and blue colors and the large CSKA logo on the chest, this is the choice of a future champion. In a t-shirt like this, nothing will hinder children's movements. It will only make them score more goals!
Тип одежды: Футболка
Пол: Унисекс
Возраст: Детская
Цвет: синий
Страна: Россия
Состав материала: 100% хлопок
Стиль одежды: Повседневный
Сезон: Всесезон
Длина рукава: Короткий
Guarantee and refund
Guarantee and refund
Guarantee and refund