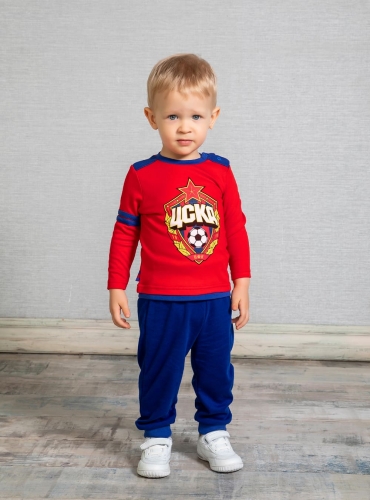 If you like the product share it with your friends on social media
Отправить по электронной почте
Отправить другу на электронную почту
Long Sleeve T-shirt "PFC CSKA LOGO", Color Red
Artnumber: 10508
Not chosen

CVBP paper gift bag (26x22x10 cm) - 100.00 руб.

CSKA logo gift-wrap - 200.00 руб.

Paper bag PFC CSKA (kraft) - 20.00 руб.

Shopping bag 35*40 PFC CSKA - 450.00 руб.

Shopping bag 40*45 CVBP - 450.00 руб.
This shirt will make your boy look like an avid fan thanks to the large PFC CSKA logo. It is suitable for any season. Your kid can wear it in summer evenings, cloudy off-season, or under a jacket in cold winter. Thanks to it, training is possible under any circumstances!
Тип одежды: Футболка
Пол: Унисекс
Возраст: Детская
Цвет: красный
Страна: Россия
Состав материала: 100% хлопок
Стиль одежды: Повседневный
Сезон: Всесезон
Длина рукава: Длинный
Guarantee and refund
Guarantee and refund
Guarantee and refund