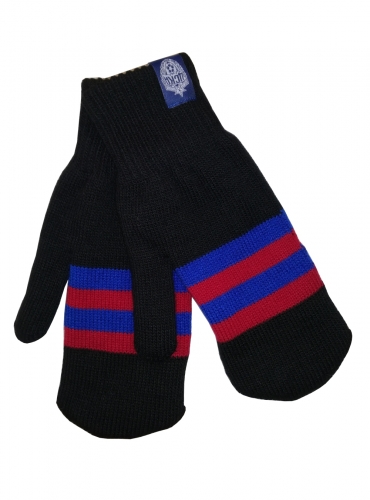 If you like the product share it with your friends on social media
Отправить по электронной почте
Отправить другу на электронную почту
Children's mittens
Artnumber: 2с221-16-1
Not chosen

CVBP paper gift bag (26x22x10 cm) - 100.00 руб.

CSKA logo gift-wrap - 200.00 руб.
Mittens are sent to childhood, and nothing more will send to childhood, like children's mittens from the official PFC CSKA store. Well, when your hands are warm and comfortable. Knitted elastic cuff provides a snug fit to the wrist of the child. To the touch gloves are soft and do not prick.
Тип одежды: Варежки
Пол: Унисекс
Возраст: Детская
Цвет: черный
Страна: Россия
Состав материала: 100% акрил
Стиль одежды: Повседневный
Сезон: Зима
Guarantee and refund
Guarantee and refund
Guarantee and refund