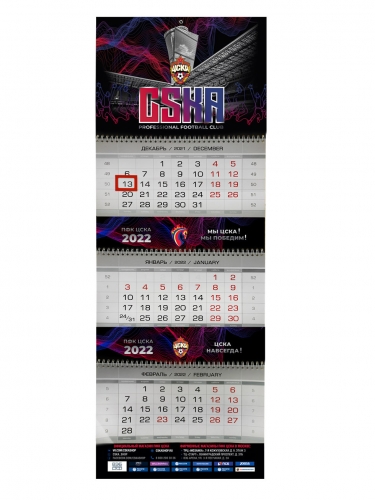 If you like the product share it with your friends on social media
Отправить по электронной почте
Отправить другу на электронную почту
Календарь квартальный на 2022 год
Artnumber: 61012110
Not chosen

Paper bag PFC CSKA (kraft) - 25.00 руб.

PFC CSKA paper gift bag (42x32x15 cm) - 150.00 руб.

CVBP paper gift bag (26x22x10 cm) - 100.00 руб.
A real men's calendar for loyal fans of the football club. Do not spend a single day without your favorite club. We are CSKA — we will win!
Страна: Россия
Guarantee and refund
Guarantee and refund
Guarantee and refund