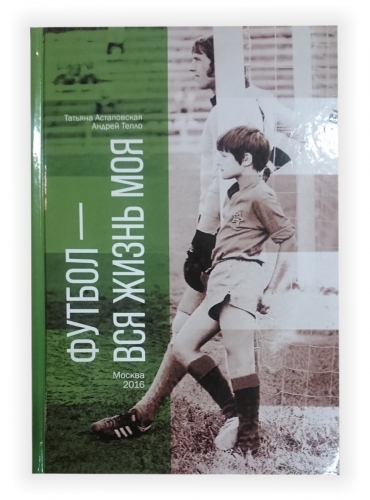 If you like the product share it with your friends on social media
Отправить по электронной почте
Отправить другу на электронную почту
Andrew Teplo, Tatiana Astapovskaya of "Football is my whole life"
Artnumber: 1635007
Not chosen

CVBP paper gift bag (26x22x10 cm) - 100.00 руб.

PFC CSKA paper gift bag (42x32x15 cm) - 150.00 руб.
In the book of football publicist and fan of CSKA A. Heat and daughters of goalkeeper CSKA and USSR national team V.A. Astapovsky "Football - my whole life" entered memories of relatives and friends of the goalkeeper, players, coaches and fans those years.
The publication contains a large number of photos from the Astapo family archive. Vskih, including previously unpublished.
Addressed to a wide range of football fans and all interested history of domestic football.
Hardcover, 160 pages, 2016.
Guarantee and refund
Guarantee and refund
Guarantee and refund