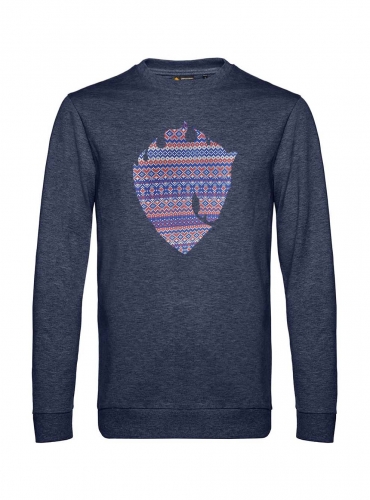 If you like the product share it with your friends on social media
Отправить по электронной почте
Отправить другу на электронную почту
PFC CSKA "Mascot" Sweatshirt
Artnumber: 04072210
Not chosen

Сумка-шоппер 40*45 ЦВБП - 450.00 руб.

PFC CSKA paper gift bag (42x32x15 cm) - 150.00 руб.

Пакет бумажный ПФК ЦСКА (крафт) - 20.00 руб.

Сумка-шоппер 35*40 ПФК ЦСКА - 450.00 руб.
The intricate Scandinavian print and its outlines form the symbol of PFC CSKA — the horse head with a fluttering mane. This sweatshirt is for real men who support their favorite club.
Тип одежды: Свитшот с логотипом
Пол: Мужской
Возраст: Взрослая
Цвет: синий меланж
Страна: Бангладеш
Состав материала: хлопок 60%; полиэстер 40%
Длина рукава: Длинный
Guarantee and refund
Guarantee and refund
Guarantee and refund