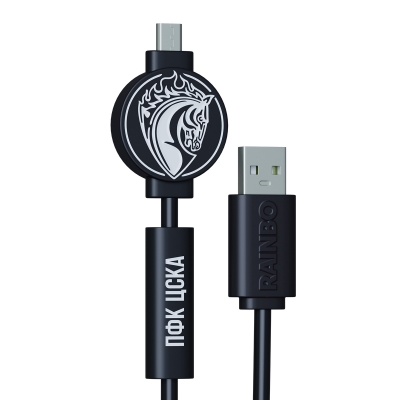 If you like the product share it with your friends on social media
Отправить по электронной почте
Отправить другу на электронную почту
Python Micro USB Charging / Interface Cable
Artnumber: 19004011
Not chosen

CSKA logo gift-wrap - 200.00 руб.
Charging / interface cable using a copper core, which provides stable maintenance of 2.1 A current for fast charging of your device.
The mechanical durability of the cable is guaranteed by silicone elastic braid.
This cable is manufactured under the license of PFC CSKA and is the only one of its kind.
The length is 1 meter.
Страна: Россия
Guarantee and refund
Guarantee and refund
Guarantee and refund