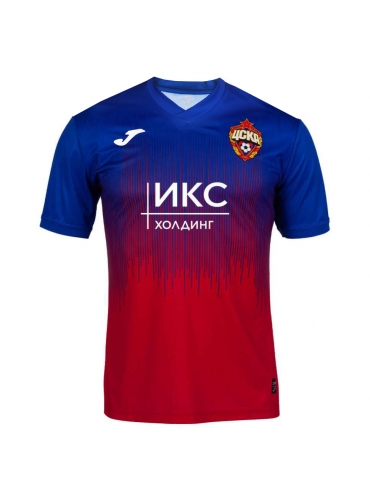 If you like the product share it with your friends on social media
Отправить по электронной почте
Отправить другу на электронную почту
Упрощённая футболка игровая домашняя 2021/2022
Artnumber: BB102324A722
Not chosen

PFC CSKA paper gift bag (42x32x15 cm) - 150.00 руб.

CVBP paper gift bag (26x22x10 cm) - 100.00 руб.

Пакет бумажный ПФК ЦСКА (крафт) - 20.00 руб.
The design of the simplified T-shirt copies the original uniform of the PFC CSKA players. Minor differences are hidden in the details and are only noticeable to football uniform experts and collectors.
Details:
- smooth fabric
- simple collar
- Joma logo printed on the fabric
The simplified T-shirt is a great souvenir that suits perfectly when you are going go to a match of your favorite team.

Страна: Китай
Состав материала: 100% полиэстер
Guarantee and refund
Guarantee and refund
Guarantee and refund